Redefining University Culture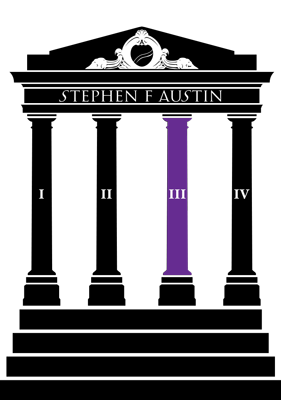 A positive, productive university culture-defined as the norms and practices used in daily operations that have a powerful impact on the attitudes, behaviors, and socialization of stakeholders-is fundamental to a dynamic, learning-centered university dedicated to enhancing student outcomes and success. To foster this culture, this working team recommends increasing employee engagement by focusing on three areas:
Leadership enhancement programs - to ensure the accomplishment of the strategic plan by equipping leaders with tools that will move the university beyond current expertise and past success through direct employee engagement, these programs will focus on creating and sustaining cultural change, providing training and development to build and sustain university leaders at all levels, and providing continuous cultural assessment and feedback.
Paradigm change - to create a culture in which initiative and productivity that furthers the university's mission and goals is valued as much as compliance, these programs will focus on policy and procedure evaluation, developing a learning organization, and replacing the compliance mentality with goal/value-based initiatives.
Cultural construction and communication - to broadcast the need for change, a series of programs will focus on gathering employee input on the values to which employees should adhere in the pursuit of advancing the university mission and on communicating, reinforcing, and rewarding lived examples of that vision to the campus community.
Committees
Leadership SFA
Team List
| Name | Office/Department |
| --- | --- |
| Ken Collier | Government (Team Leader) |
| Jessica Barrett | Budget Office |
| Veronica Beavers | Multicultural Affairs |
| Sara Bishop | Nursing |
| Joey Bray | Agriculture |
| Heather Hawkins | Alumni Association |
| Jane Long | Mathematics & Statistics |
| Stephen Shrewsbury | Business Communication & Legal Studies |
| April Smith | Development |
Social Events
Team List
| Name | Office/Department |
| --- | --- |
| Amy Roquemore | Student Publications (Team Co-Leader) |
| Jessica Waguespack | Campus Recreation (Team Co-Leader) |
| Brandi Bryant | Athletics |
| Judy Duffin | Residence Life |
| Amie Ford | Alumni Association |
| Saville Harris | Student Engagement Programs |
| Calee Jo Holcombe | Accounting |
| Sarah Kouliavtsev | University Marketing Communications |
| Kevin Meyer | Athletics |
| Samantha Mora | Alumni Association |
| Ken Morton | Campus Recreation |
| Mary Olle | Human Sciences |
| Pauline Sampson | Research & Graduate Studies |
| Ryan Dietrich | Physical Plant |
Redefining University Culture
Files & Minutes
Team List
| Name | Office/Department |
| --- | --- |
| Todd Brown | Rusche College of Business |
| Brian Beavers | Mathematics & Statistics |
| John Calahan | Academic Affairs |
| Jessica DeWitt | Physical Plant |
| Roni Lias | University Marketing Communications |
| Michael Walker | Student Affairs |
| Megan Weatherly | Center for Teaching & Learning |
Employee Leadership Program
Team List
| Name | Office/Department |
| --- | --- |
| Jessica DeWitt | Physical Plant (Co-Team Leader) |
| Jamie Derrick | Human Resources (Co-Team Leader) |
| Angela Bacarisse | Theatre |
| Jamie Bouldin | Center for Career and Professional Development |
| Ken Collier | Government |
| Carol Gilliland | Nelson Rusche College of Business |
| Reginald Gossett | Library |
| Jennifer Hanlon | Office of Research and Sponsored Programs |
| Paul Henley | Office of Student Learning and Institutional Assessment |
| I-Kuai Hung | Forestry and Agriculture/Faculty Senate |
| Olegario Madera | Secondary Education & Educational Leadership |
| Jeremy Higgins | Environmental Health & Safety |
| LTC Paul Pfeiffer | Military Science |
| Jamal Smith | Orientation |
| Janet Tareilo | Associate Provost |
| Annie Uhyrek | Controller's Office |