The Historic School Building at Kisatchie, Louisiana (June 2013)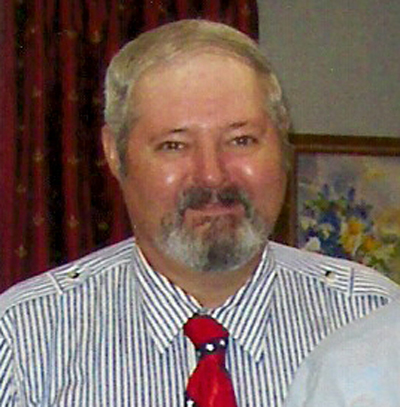 The Historic School Building at Kisatchie, Louisiana
- By Rickey Robertson
As you travel in west central Louisiana and drive La. Hwy. 118, known as the Louisiana Maneuvers Highway, and La. Hwy. 117, you will see one of the most magnificent and historic buildings when you get to the little community of Kisatchie, Louisiana. The beautiful old building is the old school site of the former Kisatchie High School. Let's look back at some of the history of this school and the community nestled right in the heart of the massive Kisatchie National Forest.
The Kisatchie Community is located in southwestern Natchitoches Parish and is about 32 miles from the city of Natchitoches and about 19 miles from Leesville, which is located south of the community. The community of Kisatchie was originally settled around 1843 by Hugh Dowden and Steve Grant. When these men and their families first settled here, the only neighbors that were located here were Indians. In a short time the Lee's, Dowden's, Grant's, Airhart's, Powels, Brown's, and Odum's came and settled with their kin folks and began to farm the rich fertile lands. One thing that brought these hearty settlers to the area besides the farm lands was the rich abundance of good clean water in Kisatchie Creek. The woods were full of deer, turkey, bear, wolves, buffalo, and many other animals and fowls that provided these settlers with a food source.
In 1848 the first Kisatchie Union School was established and was located about 4 miles from the present school site. One of the teachers was Charlie Clark. Kisatchie School was established in 1862 at the present day site of the building. In 1890 the Shilo School, organized as a private school, was established and the classes were taught by Sam Self. It was located about 3 miles west of the present building.
In 1912 all three of these schools consolidated and the present day Kisatchie School Building and site is the product of this consolidation. With the consolidation there were now enough students to have a small high school , and in 1913 the Natchitoches Parish School Board liked the school and the growth of it and accepted it into the parish school system.
With a growth of students, by 1920 it was noted that a larger building was needed. From some records it was noted that around 1922 the people of the community gathered together and started the process of making homemade bricks to build the school with. Now remember, these were not skilled brick manufacturers. Everyone helped, from the children to the men and women. While the community was making bricks, longleaf pine lumber was cut at the Peavy-Wilson Lumber Company mill in nearby Peason for use in the building. By 1922 the school building that is standing today was completed. The school was the pride of the Kisatchie Community. By 1927 the school was accepted into the Louisiana Education System and had its first graduating class of 5 students and in 1929 the Kisatchie High School Indians were the State Champions in basketball.
But by 1931 repairs were needed for the present day building.. As you look at the present building you see that it has a stucco exterior. What had taken place was that all the handmade bricks had begun to deteriorate and break apart. Architects came up with a design to save this building by placing a stucco covering all over the exterior of the building. And guess what ? It worked because the building is still standing !
Sadly, in 1962 Kisatchie High School was consolidated with Provencal High School. With only a total of 47 children in the 12 grades it was not feasible to continue using the school. As with all rural communities, the church and the school, along with a country store are the most important establishments located there. A way of life and a way of education came to an end. The faculty of the school usually was comprised of a principal and 6 teachers. In 1919 one teacher was a lady named Caroline Dorman. Yes, the Caroline Dorman who was the great conservationist was on the staff and made a salary of ten dollars per month. But it was a testament to the educators who taught there also. Several students became doctors, there were lawyers, farmers, housewives, career military men, and many also became educators themselves due to the impact their teachers made in their lives. My mother is an example of this. She was so impressed with her Home Economics teacher, Mrs. Corinne Dowden, that when she graduated she went to Northwestern State College and became a Home Economics teacher herself for over 30 years.
But the story doesn't end in 1962. This remarkable old building is still standing ! This building is from a by- gone era, a piece of rural culture, and a remnant of days gone by when having a high school education meant something and was a great accomplishment. But this building needs saving at this time. For over 50 years it has been vacant. No school children have graced its halls and classrooms since 1962. It slowly is a disappearing rural artifact that with some repairs can be saved for future generations to see and to actually use. The school building, gym, and school site was donated by the Natchitoches Parish School Board to the Kisatchie Community Center Association several years ago and they are trying to preserve this wonderful old building. But to repair damage to the roof and other areas of the school, it takes funding. One way to fund some repairs was to allow families to purchase window coverings in honor of their loved ones. Many of the windows now have beautiful coverings over them but still more funds are needed. If enough funds can be received, this school building and gym can be used as a community center, a location for school reunions, a location for family reunions and gatherings, a gym where the youngsters can play basketball, and many other uses. This old school holds many memories and is such a testament to the people of this area. I am proud that my mother and her 2 brothers all were graduates of Kisatchie High School, my grandfather was a custodian there, and my aunt and uncle were on the faculty of the old school. Did you ever attend this school or did any of your family ? Would you like to help save this great old building ? If you are interested you can contact Delores Deason of the Kisatchie Community Center Association 2508 Hwy 118E Provencal, La. 71468. Her telephone number is 337-238-6094 and she can give you more information about the school and the attempt to save this historic building. And if you have an opportunity, drive down to the old school site and walk around and look at this old structure. It will bring back memories of your school days ! Every time I pass by this wonderful old building I can just envision the schoolyard full of children running to and fro…and is that the school bell ringing ?
Pic0309 The gymnasium that is still located at the Kisatchie School site. (Rickey Robertson Collection)
Pic0308 Window covering at Kisatchie School in memory of Bernie Booty Hays Clark that was donated by Bobby and Carol Hayes and family. (Rickey Robertson Collection)
Pic0307 Window at Kisatchie in memory of W.H. Taylor donated by wife Kay Taylor and Family. He attended Kisatchie and was a frogman and a member of UDT Team Six in WW II, predecessor of Seal Team Six.
Pic0306 Photograph of one of the window coverings listing all the support staff that served at Kisatchie High School. (Rickey Robertson)
Pic0305 Photograph of one of the window coverings at Kisatchie School listing all the faculty members who served at Kisatchie High School. (Rickey Robertson Collection)
Pic0304 Front view of Kisatchie High School. The wonderful architecture of the building can easily be seen. Window coverings can be seen in honor and memory of many Kisatchie School teachers and students.
Pic0118 First graduating class of Kisatchie High School in 1927 consisted of Lennie Kile, Willie Mae Simmons, Lena Dowden, Minnie Goins, and Edward Dowden. (Rickey Robertson Collection)
Pic0117 Faculty of Kisatchie High School during the 1940's. (Rickey Robertson Collection)
Pic0116 Kisatchie High School graduating Class of 1948. My mother Minnie Craft was a member of this graduating class . (Rickey RobertsonCollection)
Pic0303 Kisatchie High School building as it stands as of today in 2013. (Rickey Robertson Collection)
Pic0120 Kisatchie High School as pictured in 1948. (Rickey Robertson Collection)